Areas of Practice
Wills and Estates
Estate Planning
Administration of Deceased Estates
Powers of Attorney
Advance Care Directives
Contested Estates
General Litigation
Qualifications
Bachelor of Laws with Honours The University of Adelaide 2007.
Bachelor of Arts The University of Adelaide 2005.
Graduate Diploma of Legal Practice The Law Society of South Australia 2008.
Accreditation for Mediators The University of Adelaide 2007.
Admitted to the Supreme Court of South Australia 2008.
Admitted to the High Court of Australia 2008.
The Advanced Leadership Program 2018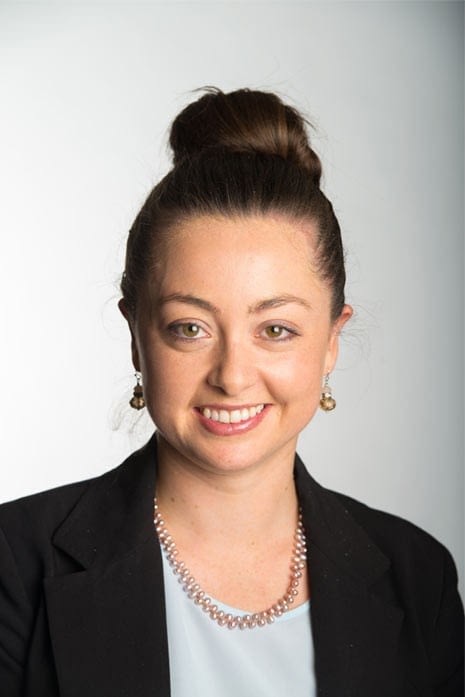 Memberships
The Law Society of South Australia
Golden Key Honours Society 2008
Past Experience
Following admission, Rachel commenced employment with Scammell and Co practicing in the areas of Criminal Law, Civil Litigation, Personal Injury, Family Law, Workcover, and Victims of Crime.
Rachel now focuses her practice in the area of Wills and Estates.
Career Highlights
Rachel was awarded the Prize for Legal Studies from Seymour College in 2002 and subsequently received a State Merit award for that subject.
During her studies at The University of Adelaide she was awarded the 2006 Outstanding Contribution in Presenting 'Justiciability and the Separation of Powers', the Dean's Prize for Jurisprudence in 2008 and the Dean's Prize for Human Rights Law.
Rachel became a member of the Young Lawyers Committee following her admission to practice.
Rachel has spent a large part of her practice in the court setting including trial work. She was also involved in negotiating large damages awards for injured road users, and in particular one of the State's largest plaintiff claims.
In 2017 Rachel was selected to open and run our Walkerville office located on Walkerville Terrace. Since that time she and her team have built the practice focusing on Wills and Estates.